WE OFFER INNOVATIVE
SOLUTIONS
FOR

THE CONCERNS OF TODAY
WITH THE TECHNOLOGY OF
TOMORROW

.
Safer Communities start with smarter solutions. Our products take the modern concerns of today and solve them with the technology of tomorrow. Take a look.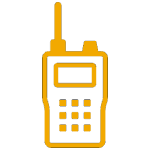 During an emergency every second counts, and communication is vital. ERCES takes the common problem of emergency radio dead spots, and solves it by boosting the dedicated signal to ensure proper and reliable communication on time – every time. This technology is more
necessary
than it is new. We are FCC GROL Licensed to lead our clients through every step of the ERCES process.
Every day, hard to regulate problems confront our school districts and public businesses. Halo was designed to monitor unreachable problem areas with intuitive and customizable solutions. This product combats a plethora of concerns that plague camera free areas, such as bathrooms and locker rooms. From vape and THC use, to gunshot detection, key-word responsiveness,
and more
, the Halo Smart Sensor was designed to target the illusive areas that pose a great risk to our communities and youth today.
Countless establishments still rely on copper telephone lines to reach emergency monitoring dispatchers for fire alarms and elevator emergencies. 
However, these
copper telephone lines are nearing obsolescence, which leaves citizens at risk
during an emergency.
The simple solution to a complex problem is the installation of cellular communicators. More efficient, reliable, and economical; this technology is quickly becoming  a standard for community safety.  
Our reputation was built on quality fire protection. Working with JM Electronic Engineering, Inc. doesn't just net you quality work, but also the highest quality products offered in the fire industry. We have elite level distributorship of Honeywell product lines, and collect yearly awards for distribution of Silent Knight, Gamewell, and FCI systems. Innovative Systems that are built to last are not an opt-in at JMEE; they're the expectation.
Though these spotlight products are the safety measures of the future, we have always been in the business of offering a full range of services that have kept citizens safe for decades. From fire alarm, to sprinkler, to security and access control, we have in house solutions for every life safety and security need.